Will a FastCover Fabric Building work on my Farm?
Common applications of FastCover fabric buildings within agriculture include dairy barns, calf barns, beef cattle barns, poultry barns, machinery storage and maintenance sheds, plus feed and hay storage sheds. In large commercial agriculture operations, these buildings are often used for bulk commodity storage such as grain storage, corn storage, and fertilizer storage.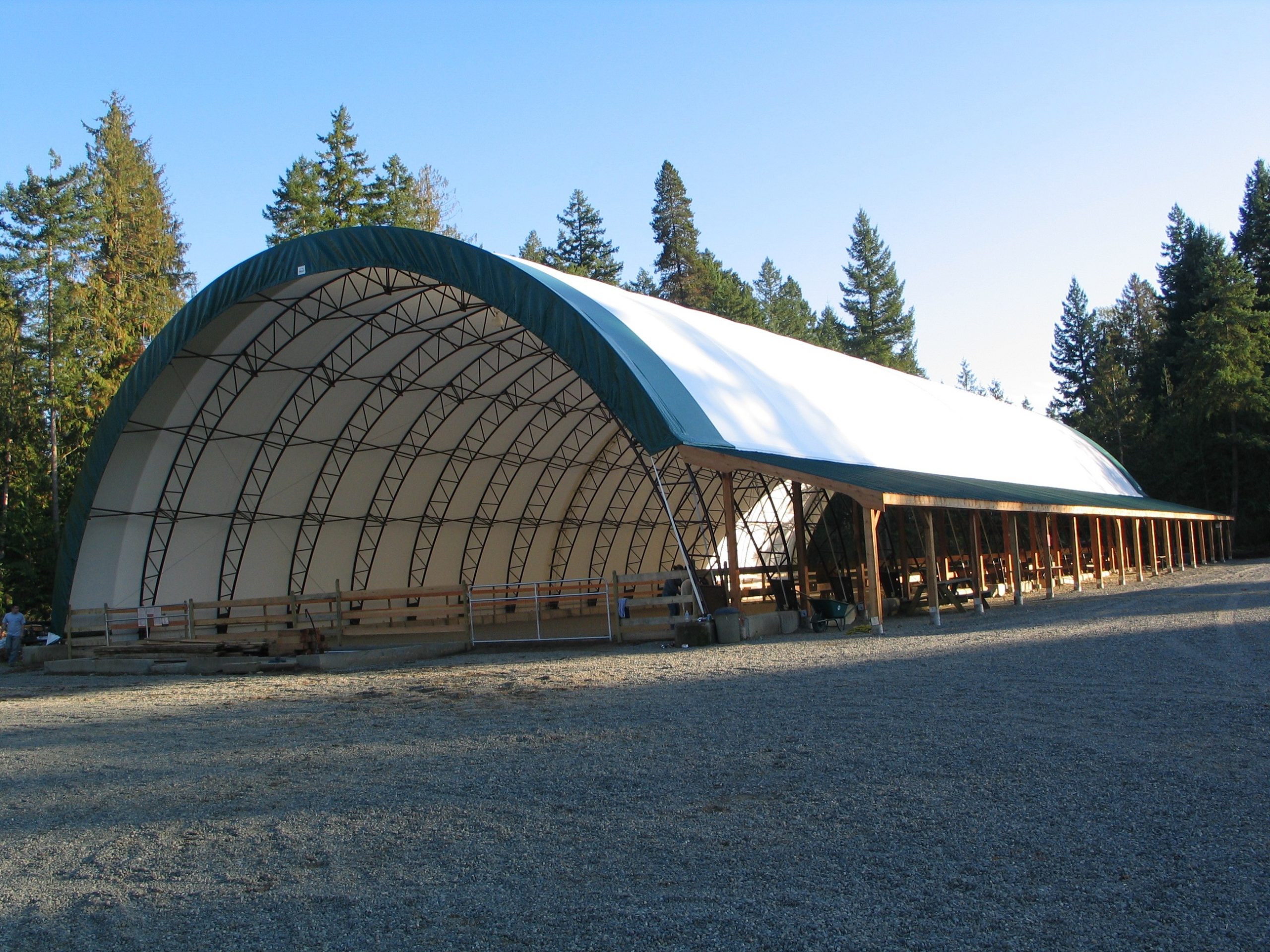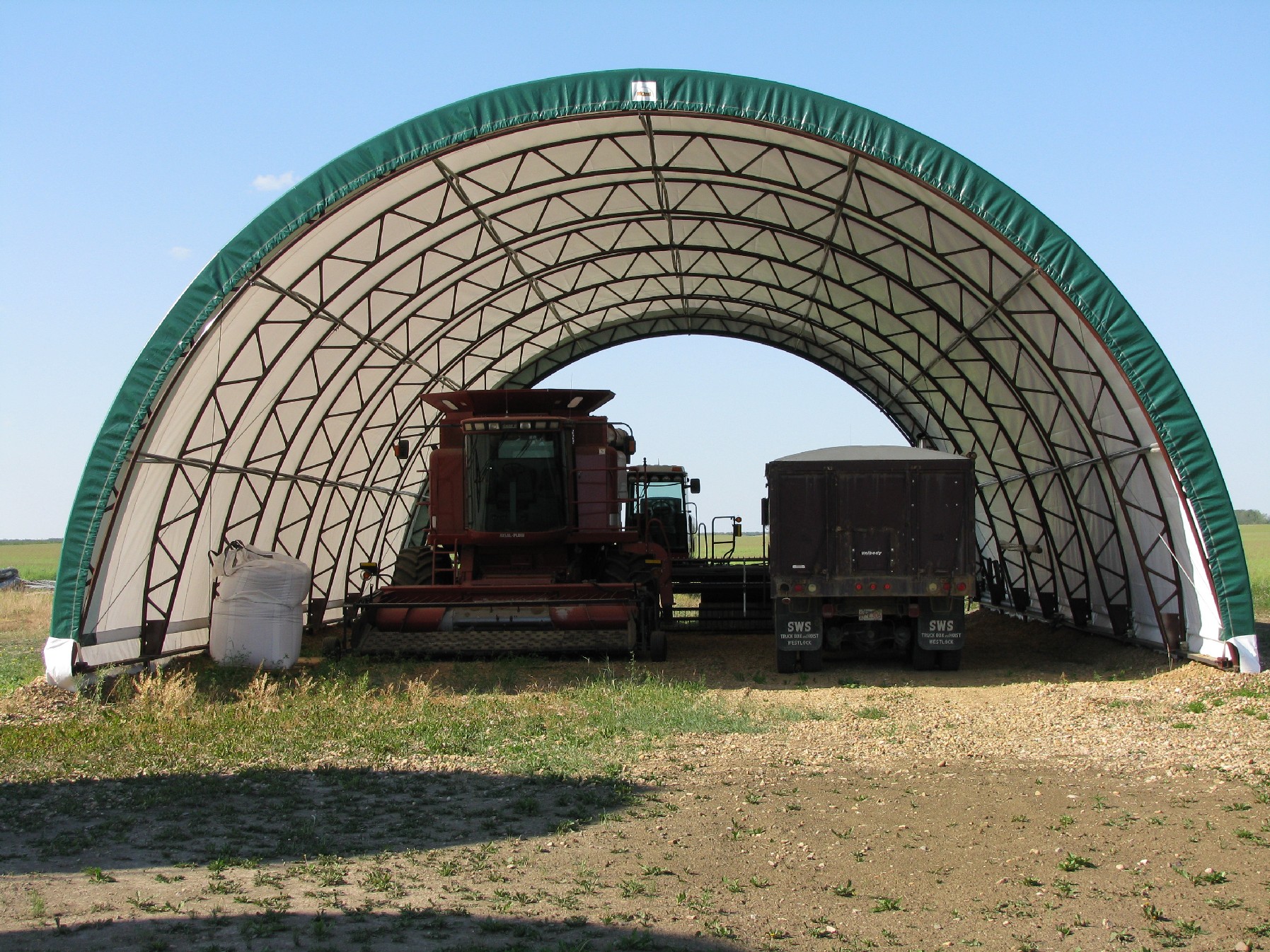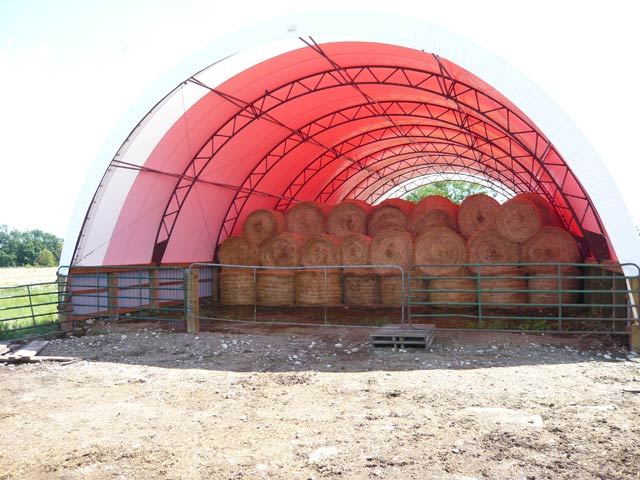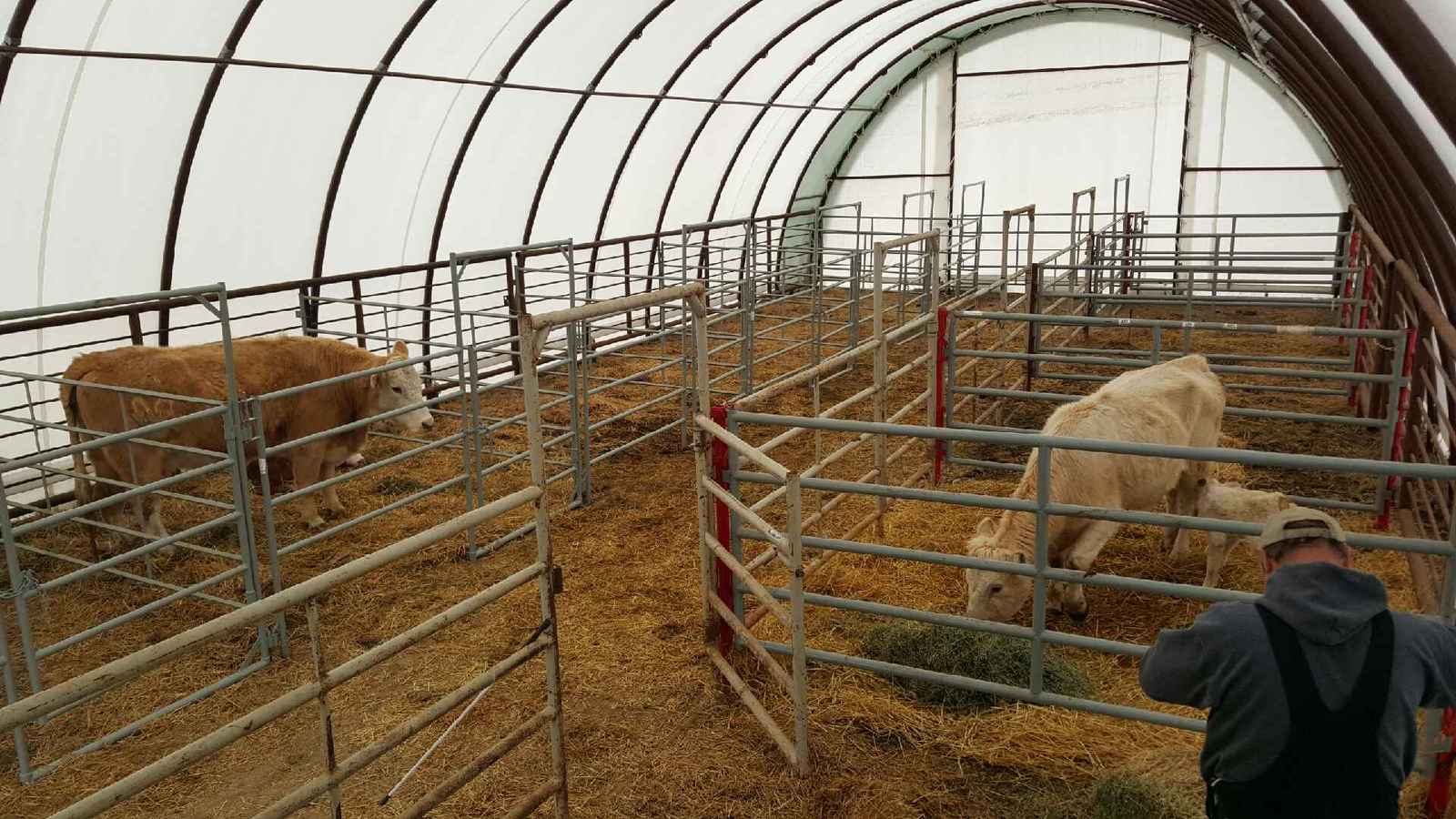 Related Articles
Why use a FastCover for Agriculture?
Improved comfort for animals and better visibility within the building for farm hands is a better agriculture building for all.  FastCover Fabric Buildings feature a cover that permits the transfer of natural light, resulting in a soft, warm comfortable feeling without dark shadows.  There is no need for artificial lighting in a FastCover building during daylight hours, even on a cloudy day.  When daylight is no longer available, the white underside of the cover disperses artificial light more evenly with fewer shadows.
The polyethylene covers do not echo back sounds. Noises such as machinery moving or equipment processing are dampened for a more hushed and pleasant environment.
More Storage
The half round shape of a FastCover fabric building results in a higher roofline and a greater amount of air volume in the building than most traditional building styles.  With properly designed ventilation, warm moist air is drawn up and vented out the top of buildings, improving the air quality and freshness of air lower in the buildings.
Improved Animal Comfort
Improved animal comfort has been shown to improve productivity in livestock in numerous ways.  A more content and relaxed dairy cow has been proved to produce a higher quantity of milk.  Beef cattle and hogs, when housed in a comfortable low-stress surrounding gain weight faster and food rations are more efficient.  Poultry raised with fewer distractions produce more eggs.  In addition to the comfort of animals, humans working in fabric buildings have reported a more comfortable environment and are more relaxed.  Add to this improved lighting and air quality and workers often report that they feel working conditions are safer.
Maximize Space
The wide open clear span design of a FastCover fabric building leaves the entire interior space available for use.  There are no interior support columns and no low clearance cross beams. Equipment, feed storage, animal pens, tools, processing equipment can all be placed where it is more efficient for your agricultural operations.