Will a FastCover Building work in our Operations?
A FastCover fabric building is an extremely versatile and valuable addition to your operations site for use as equipment storage buildings, vehicle maintenance buildings, warehousing, portable storage shelter buildings, and processing buildings.  Some key features of our buildings include the rugged modular design and the quick installations not to mention the ability to move and relocate a building to another site onto a wide variety of foundation options.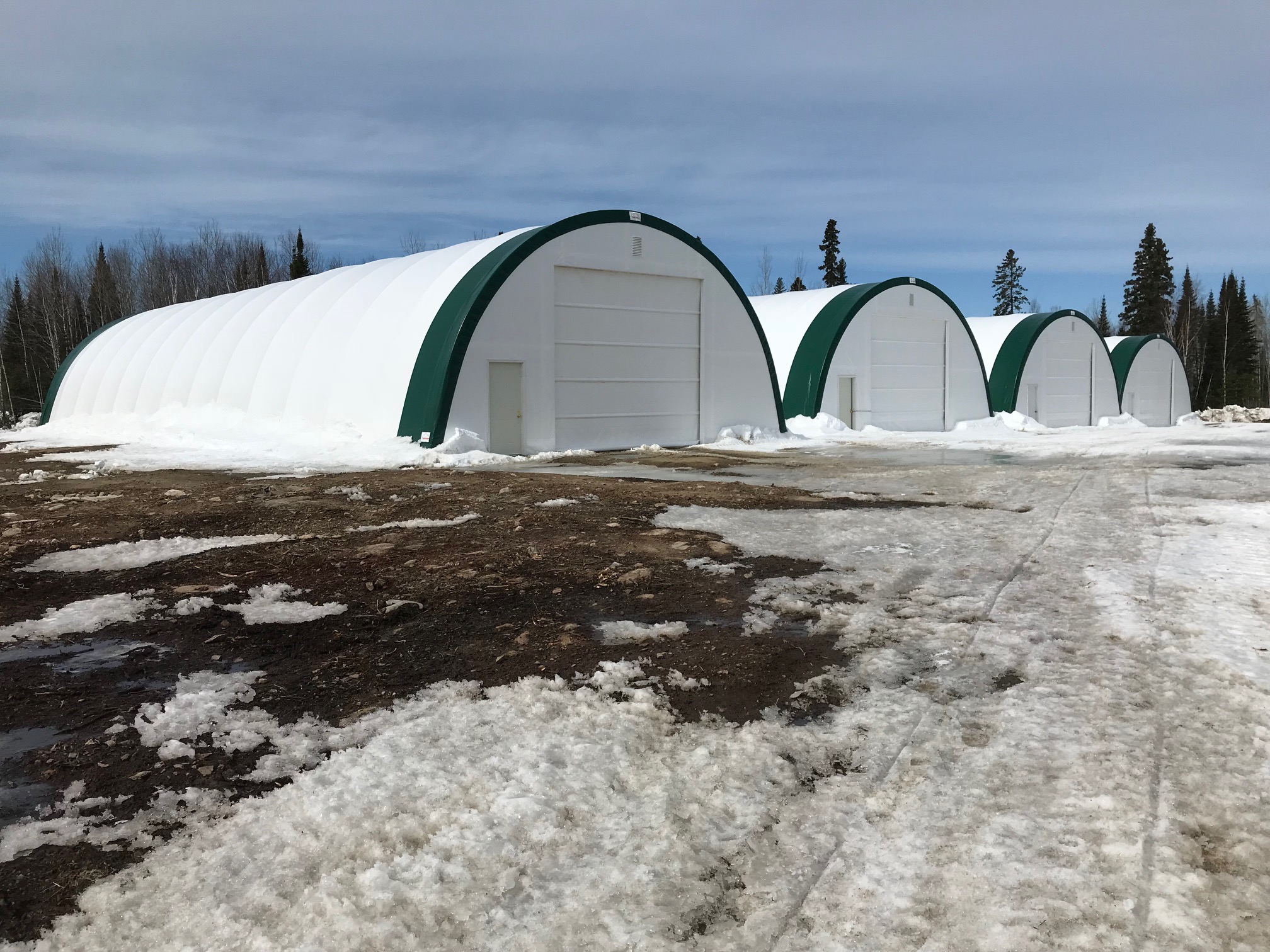 See our Testimonials
Related Articles
Rugged Modular Storage Buildings for Harsh Climates
FastCover Storage Buildings are delivered in large component pieces leading to rapid construction times which can be measured in days or weeks instead of months.  Once the building trusses are set on the foundation, the cover can be pulled and tightened, typically in day.  The polyethylene covers are engineered to withstand the harsh climates often found at mining sites and buildings can be site specific engineered to surpass the local wind and snow load requirements.  The fabric covers also transmit a tremendous amount of daylight to the interior of the building reducing your need for hard to supply utilities in many location and the bright white underside of the cover widely disperses artificial lighting reducing the total amount of light fixtures and utility consumption.
Foundation Options
Permanent, semi-permanent, or temporary.  Choose the foundation that suits your operation and your project life-cycle and our FastCover fabric building can be installed, disassembled, and re-assembled as needed.  Some foundation options typically utilized at mining sites include screw pile anchors, poured concrete walls, temporary concrete inter-locking blocks, and even shipping containers.
Low Maintenance Exteriors
The less time and resources you have to spend maintaining your building, the more your resources are applied to your operations.  With the rapid install times and low maintenance fabric cover exteriors, you gain maximum usable time from your building.  When others may still be building, your building is at full utilization.
Clear Span for Maximum Workspace
With no cross beam supports or interior columns needed, you have maximum use of the clear span space inside your building for storage, operations, or maintenance activities.