Will a FastCover Building work for my Fishing Business
A FastCover Fabric Building gives you ultimate flexibility and usability.  The versatility of these buildings allows our customers to benefit from the many advantages of our building applications such as boat and equipment storage, maintenance buildings, commercial storefront, and many more.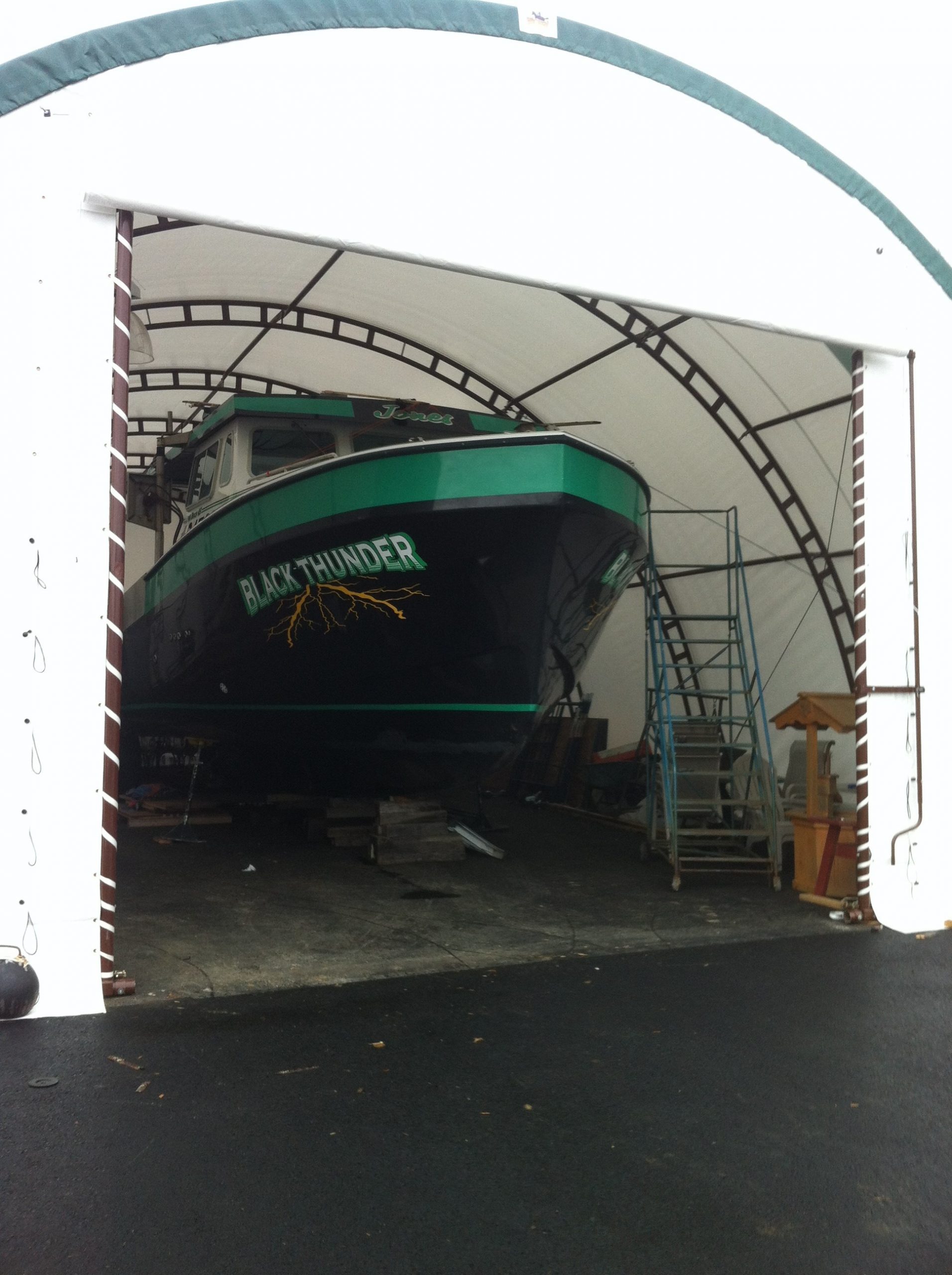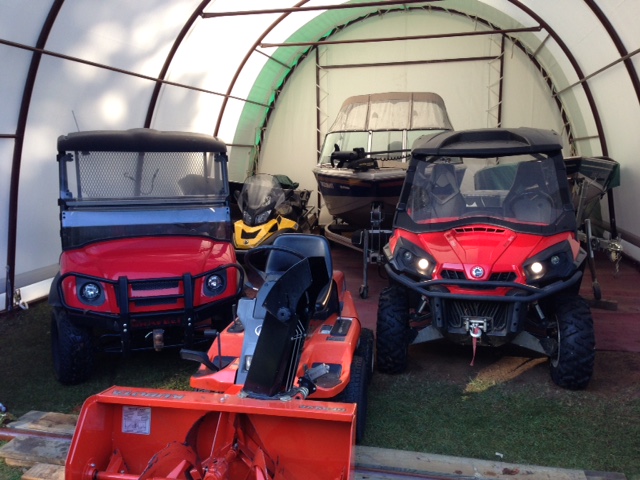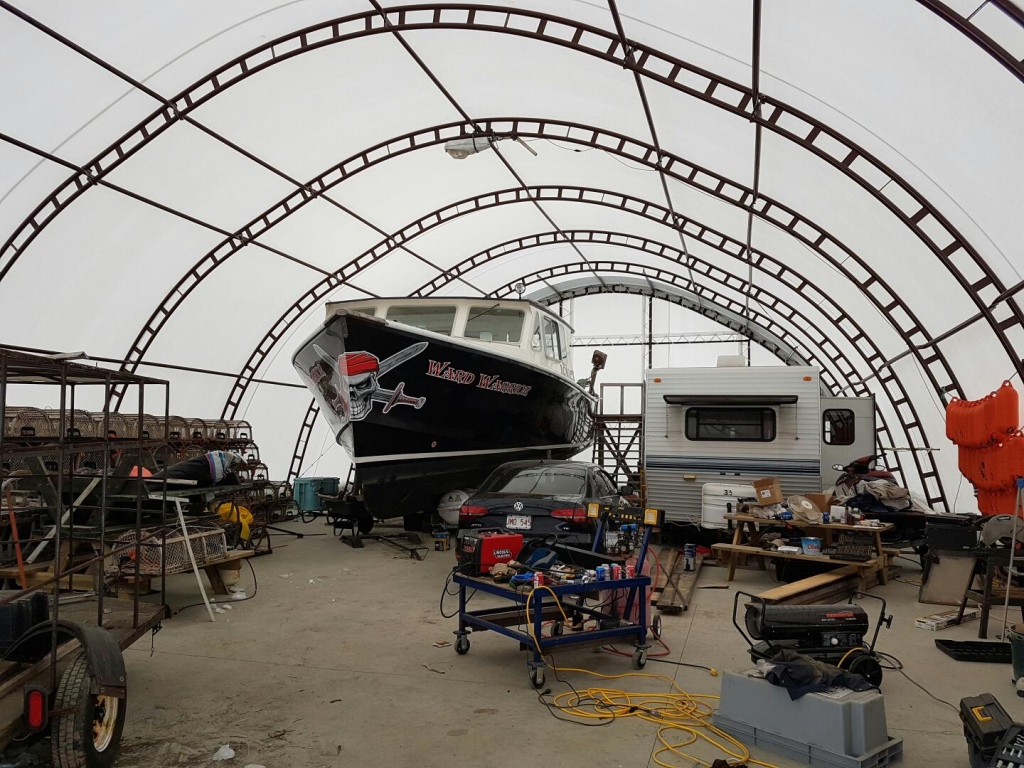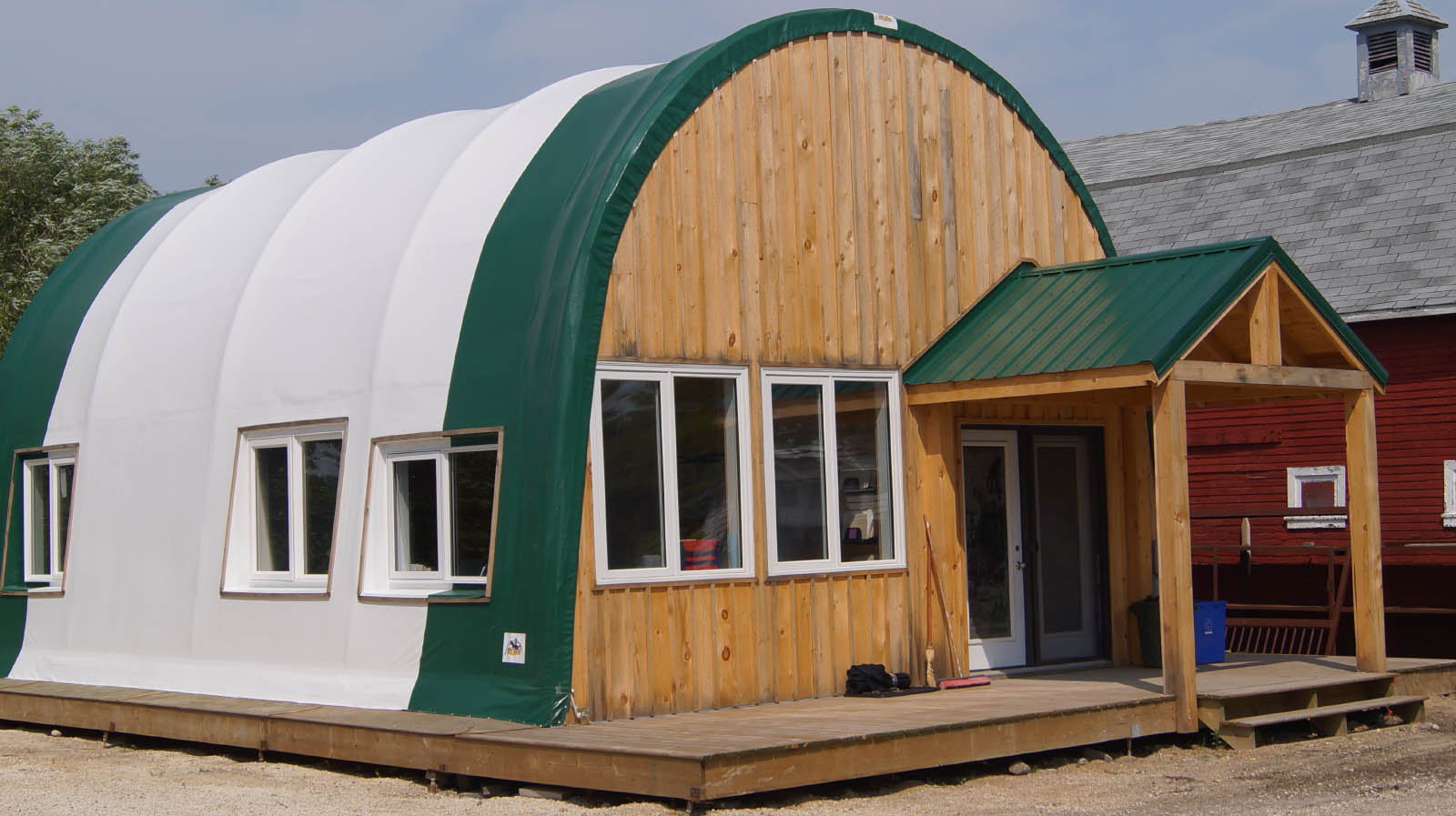 See our Testimonials
Related Articles
Maximized Space
All our buildings feature clear span space, we have no interior columns to interfere with the movement of vehicles or the placement of equipment.  Plan your workflow to maximize your own process, not to work around the limitations of your building.
Most FastCover building designs utilize the half-round design concept which results in buildings with high ceiling heights and walls that gain height quickly.  This makes for an increase in the availability of storage height such as warehouse storage racking or machinery clearance.
Energy Efficiency
FastCover Fabric Buildings feature a cover that permits the transfer of a tremendous amount of natural light to the interior of the building.  There is no need for artificial lighting during daylight hours, even on a cloudy day.  When daylight is no longer available, the white underside of the cover disperses artificial light more evenly so often fewer light fixtures and lower utility costs are required to properly light your building.  Better lighting helps to create a safer work environment.
Long Lasting Quality
Industrial work environments require a rugged building.  All truss components of a FastCover building are painted in our own powder coat paint line which provides a glass-like, non-abrasive, smooth finish which protects the steel against corrosion and helps to prevent any premature wear in the fabric cover.  In corrosive environments, this creates a barrier between the corrosive elements and the steel, a long-lasting barrier. Of course, the NovaShield II membrane fabric building covers will not rust.
Quick Turn-Around Time
When project schedules are of the essence, or you need more storage, quickly, a FastCover fabric building becomes the obvious choice as they can be installed in a fraction of the time as compared to conventional buildings.  Where a conventional building installation may be measured in months, a FastCover building installation may be measured in weeks or days.
Flexible Building Placement
Our fabric buildings can be installed or mounted on a wide assortment of foundations and wall structures.  With the continuous outer base rail frame, our buildings require no permanent foundation. FastCover screw anchors for ground mount applications allow your portable structure to be erected almost anywhere. For more permanent foundations, FastCover can provide a variety of options including concrete footings, piers, pads, concrete block foundations, screw piles, or pressure treated posts.